Community Engagement
Mayor's Youth Academy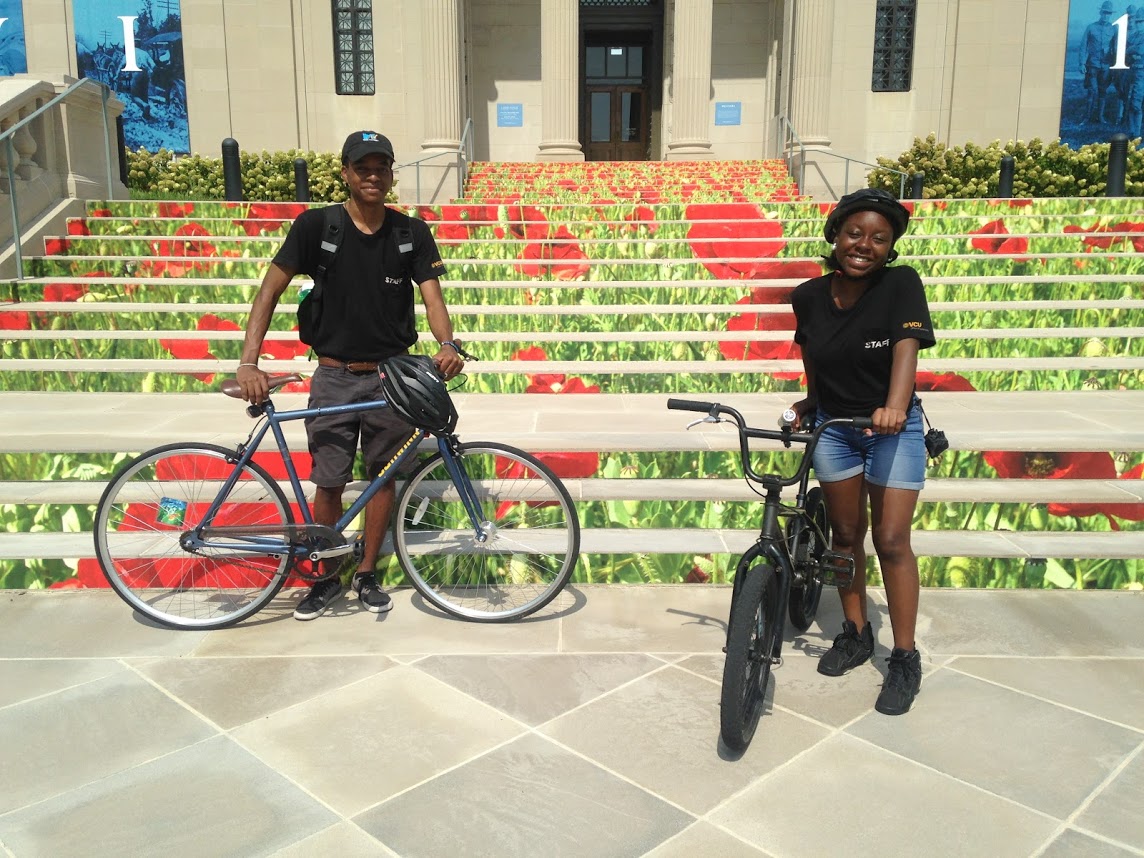 For the Past two summers, VCU Rambikes has partnered with the Mayor's Youth Academy to have two high school interns in the shop for 6 weeks during July and August. These interns get the chance to learn basic mechanics and customer service in the shop. They are also given the chance to explore interests of their own that intersect with bicycles. In the past, MYA participants have helped shoot and edit how to videos, draw activity booklets for younger kids and design art for outdoor spaces. They also earn a bicycle by working in the shop. This bicycle is rebuilt fully by them after they have the skills and know-how!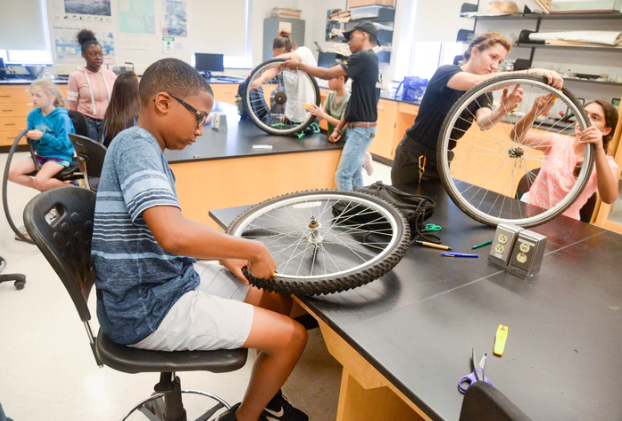 At the end of the summer, the Office of Sustainability teaches a week long Discovery Camp session on global sustainability. The MYA interns get a chance to share what they've learned and teach cycling and sustainability skills to the youth participating in the Mary Francis Youth Center's Discovery Camp. For a closer look into the work we've done with the MYA Youth, check out this article.
Youth Bike Club collaboration with Groundwork RVA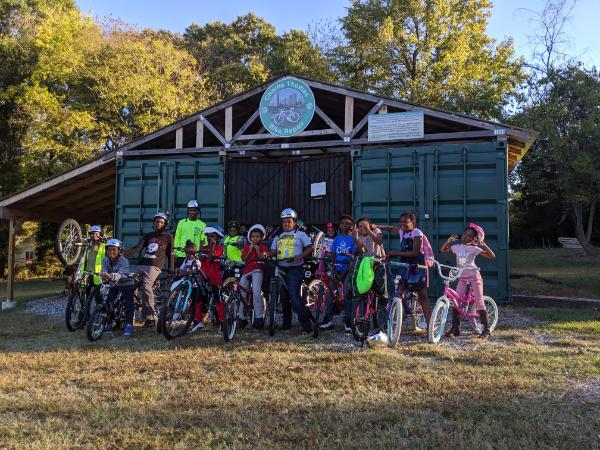 Since December of 2018, Rambikes has been assisting Groundwork RVA with their youth bike club at Bellemeade Oakgrove Elementary school. The Bellemeade Enterprise Center, led by Arsaiah Robinson, is a place where students can learn bike maintenance skills, landscaping, sustainability, and project management. Many of the abandoned bikes that RamBikes deals with on the VCU campus are donated to the center to then be given out to the many kids who participate in the youth bike programming. You can learn a little bit more about Rambikes' collaboration with Groundwork here.
Build-A-Bike program with A Better Day Association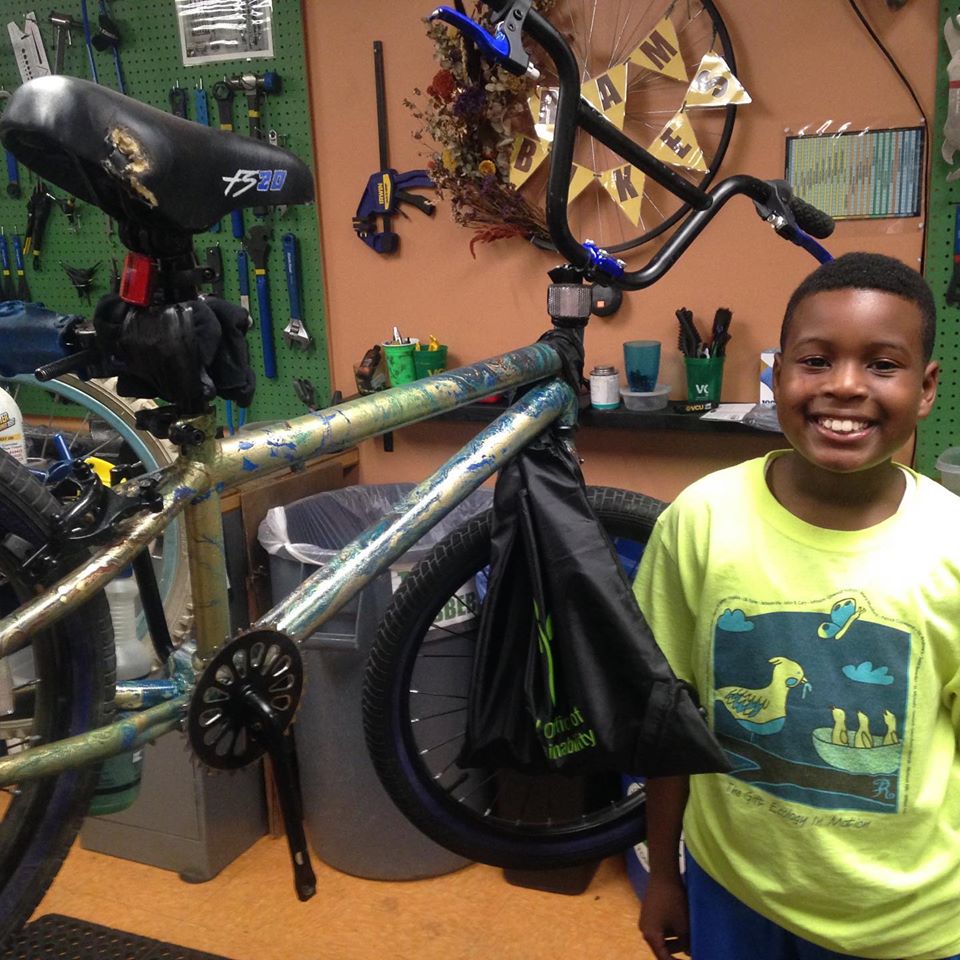 In the fall of 2019, Rambikes partnered with A Better Day Association to put together a seven-week-long Build-a-Bike program for children of incarcerated parents. Youth are brought into the shop and have the chance to choose a bike from the abandoned bikes that have been left around campus. They then deconstruct the bike down to the frame, clean the parts, paint a base coat on the frame and then hydro-dip the frame with their preferred color scheme. After it's dry, they completely rebuild and re-cable it themselves! RamBikes staff and VCU service learning students are there to lend a hand. This partnership is one we hope to continue developing and growing in the future. For more information on this program and orgnization, check out A Better Day Association on instagram @abetterdayassoc.
Abandoned Bike Collaborations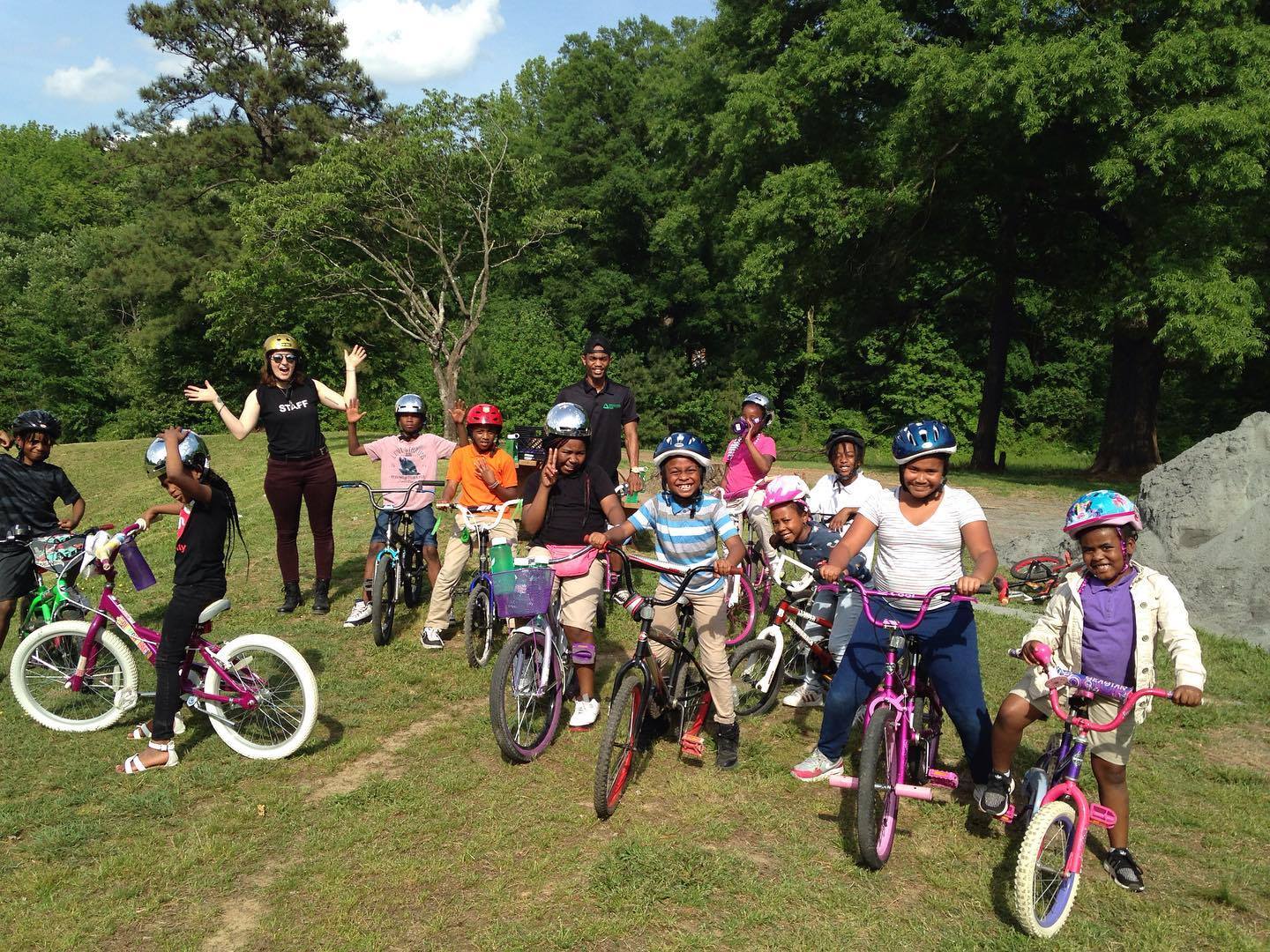 As part of VCU's Bicycle Guidelines, all bikes that are abandoned on campus are removed from their location by Facilities Management. Then, they are stored at RamBikes for 120 days. Once their storage time is up the bikes are used to help support the various programs that the shop runs. Bikes that are in repairable condition are rebuilt and either integrated into a rental fleet for international students or donated to local nonprofits such as OAR, Groundwork RVA, and Rag & Bones Co-Op. Bikes that are in worse condition are stripped of their parts, which are then used to help rebuild other bikes. To learn more about what happens to the abandoned bikes on campus, check out this article and VCU's Bike Removal Policy. If you have a program that could be supported with bicycles, please contact us!
Youth Program Support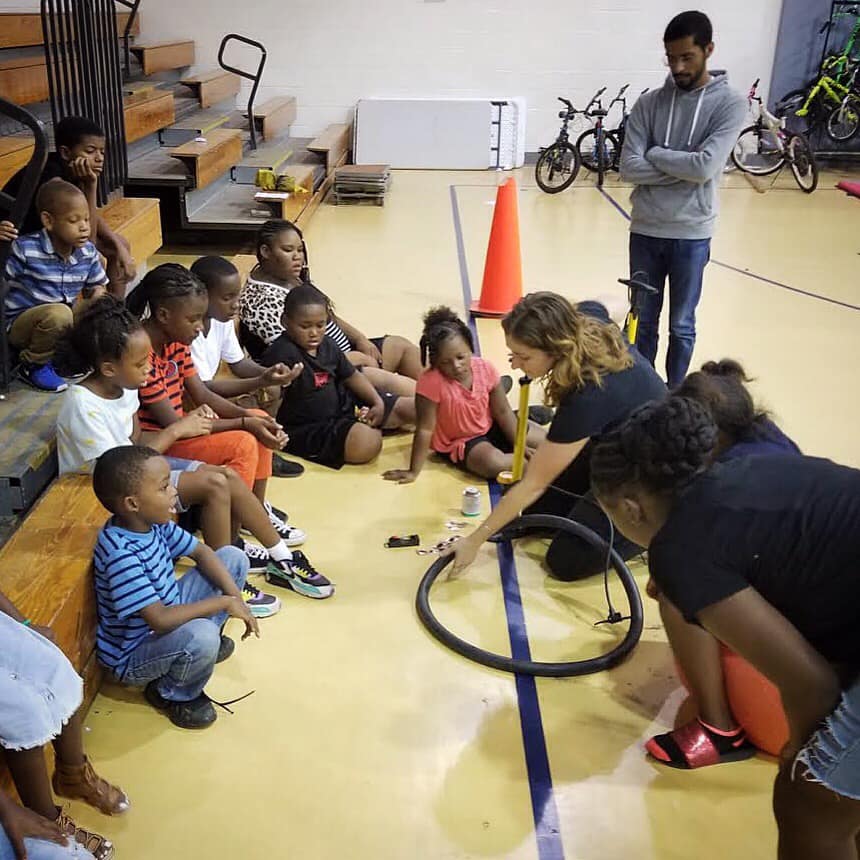 Rambikes has partnered with various other organizations and programs such as the Sacred Heart Center, the Boys & Girls Club, Safe Routes to School, Richmond Redevelopment Housing Authority and Communities in Schools to lead group rides, give workshops, and provide extra support. We have a mobile stand and set of tools that we use for workshops with youth and, in addition to having rental bicycles in the shop, we also have a partnership with RVA Bike Share and can use their electric bikes to support youth riding.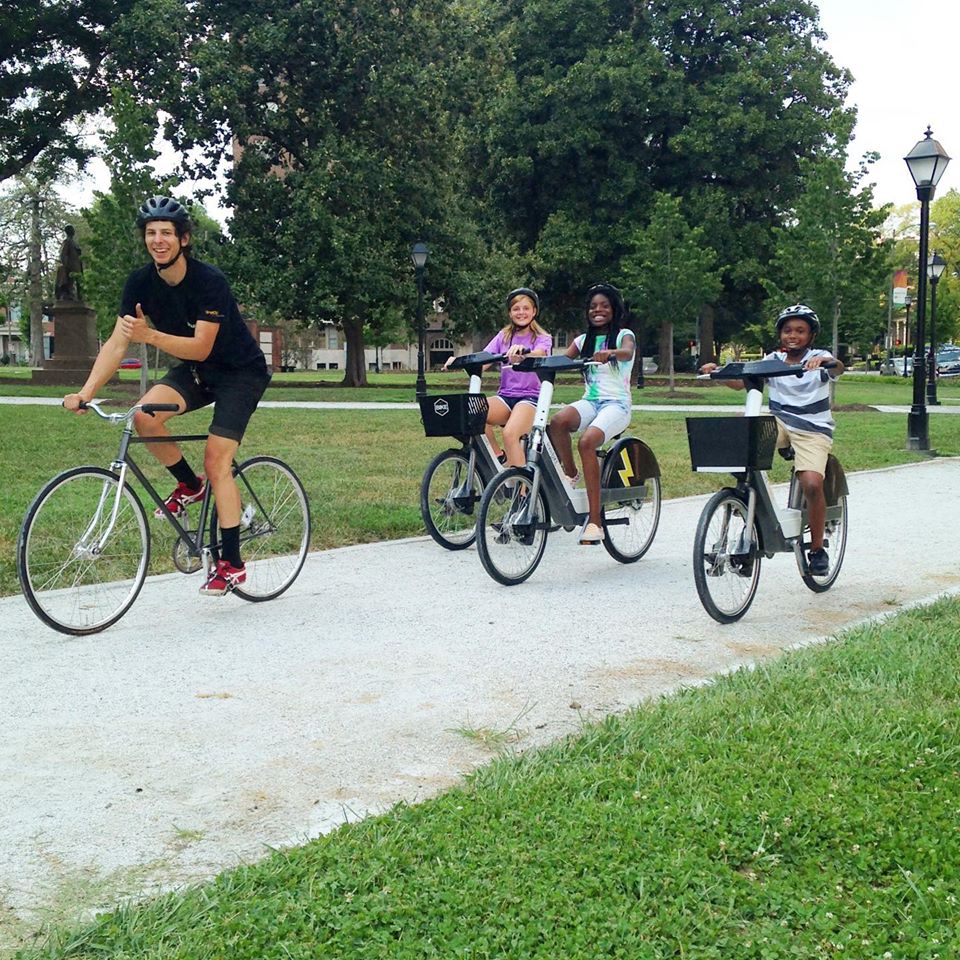 We are always looking for new ways to get involved with and support the local community. If you or your organization are interested in partnering with us on a project or initiative, please email Sera Erickson (Bicycle Program Coordinator) at ericksonss@vcu.edu.